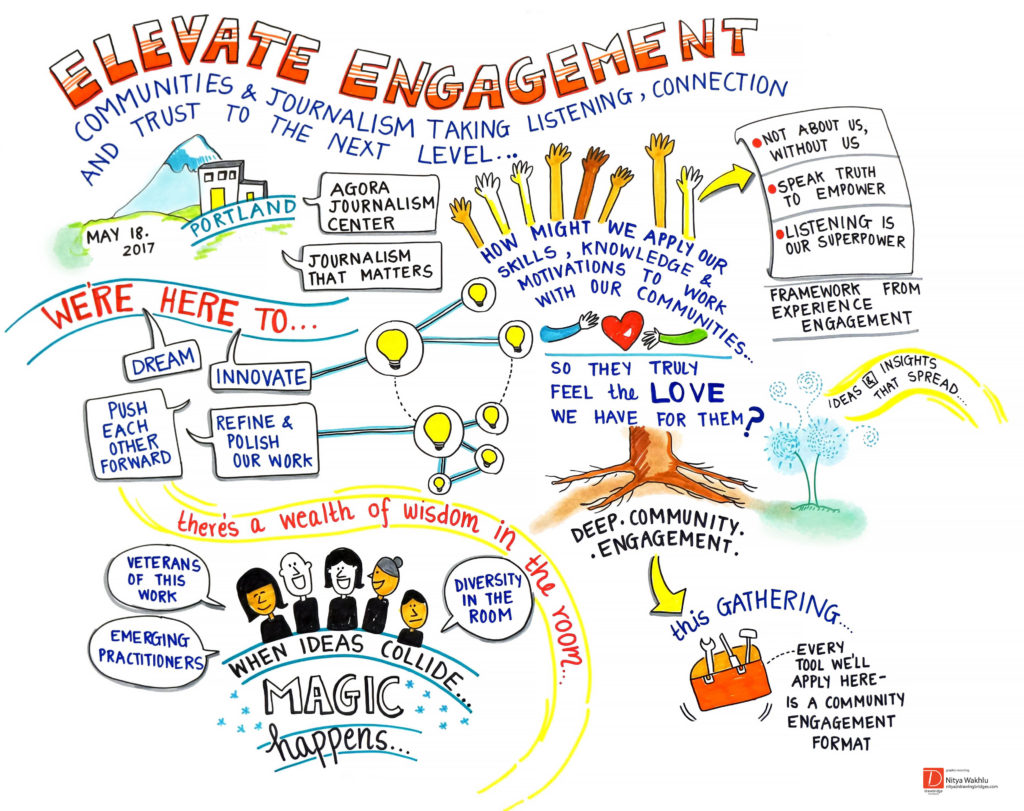 On May 18-21, 2017, a diverse group of 130 journalists, researchers, engagement practitioners, and community leaders gathered at the Agora Journalism Center for Elevate Engagement.
Over a four-day journey, participants explored how engaged journalism can help communities thrive. More specifically, how could we take listening, connection, and trust to the next level?
On the final day, participants identified themes that could support an emerging engaged journalism community of practice to thrive. The result is a proposed foundation for such a community in the form of an Elevate Engagement Manifesto.
Here are other highlights related to the conference: