Conference Highlights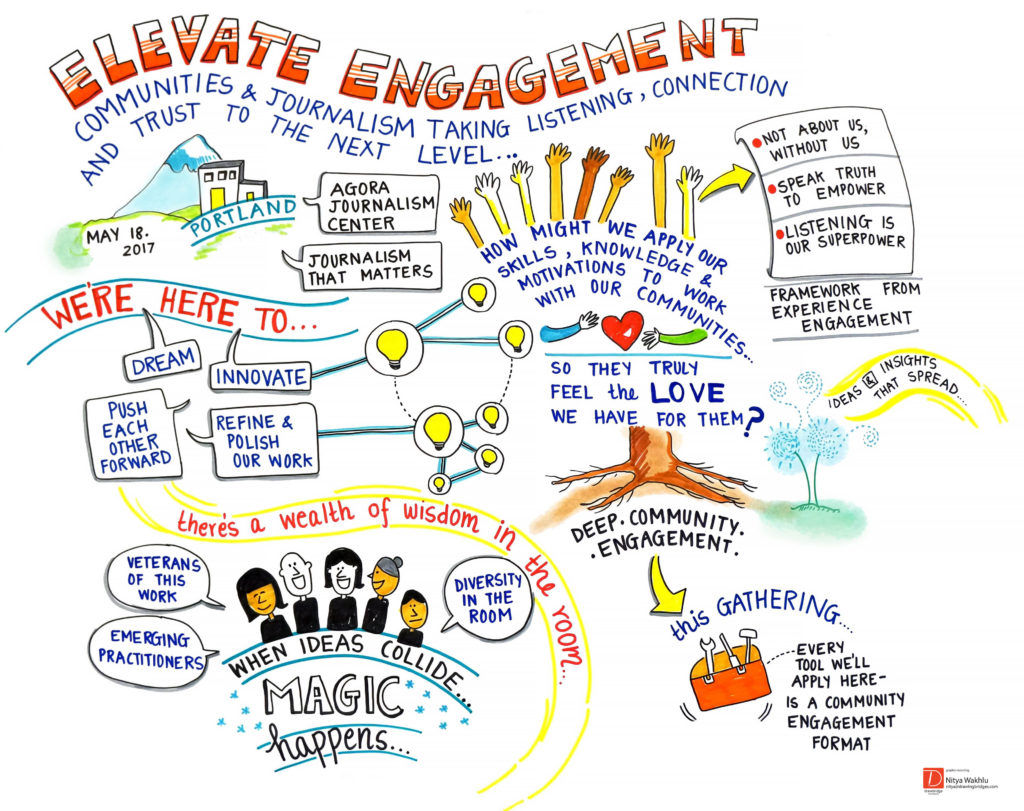 On May 18-21, 2017, a diverse group of 130 journalists, researchers, engagement practitioners, and community leaders gathered at the Agora Journalism Center for the Elevate Engagement conference.
Over a four-day journey, participants explored how engaged journalism can help communities thrive. More specifically, how could we take listening, connection, and trust to the next level?
Elevating Engagement – May 2017 from SOJC Agora Journalism Center on Vimeo.
Here are highlights of that journey: