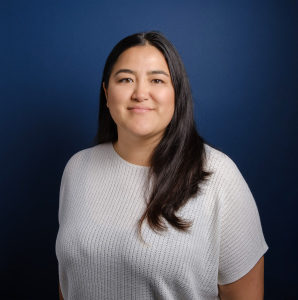 Ashley Alvarado, president
Ashley Alvarado is the director of community engagement at Southern California Public Radio (KPCC + LAist). She works to develop strategies and opportunities to engage new and existing audiences across platforms. Ashley is focused on engagement and source development as a means to diversify the sourcing in news coverage and on shows, help enrich programming, and grow audience. Among her efforts is the engagement-driven, community-centered live storytelling series Unheard LA; chairing the organization's diversity, equity, and inclusion task force; leading human-centered design projects; and Feeding the Conversation, an ongoing series of engagement-sourcing gatherings that bring together members of the community with journalists around specific themes or coverage areas. She also serves as board president of Journalism That Matters, on the board of ONA, on the advisory committee of Gather, on the national advisory board of Poynter, as a Table Stakes coach, and as a curator for American Press Institute's BetterNews.org.
In 2019, SCPR won the inaugural Gather Award for engaged journalism portfolio at the Online Journalism Awards. SCPR won the award again in 2020.Ashley Alvarado is the award-winning director of community engagement at Southern California Public Radio (KPCC + LAist). Her work focuses on developing strategies and opportunities to engage new and existing audiences across multiple platforms. Among her efforts is community-centered live storytelling series Unheard LA, leading human-centered design projects, and the engagement-sourcing series Feeding the Conversation.
---
Dr. Michelle Ferrier, assistant treasurer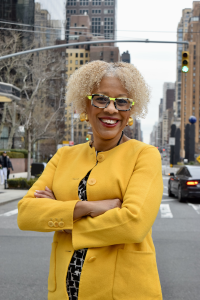 Michelle Ferrier, Ph.D., is executive director of the Media Innovation Collaboratory, an incubator for media and technology communication solutions. She is the founder of TrollBusters, an educational service for journalists experiencing digital harms. Dr. Ferrier is an internationally-recognized, award-winning technologist, journalist, scholar, researcher, author and speaker around technology and digital/online spaces. Her pioneering research mapping media deserts and monitoring and modeling digital harms has won her grant support from organizations like the Knight Foundation, Democracy Fund, and others. Dr. Ferrier has won international, national and professional recognition including six Anthem Awards for social impact work, the AEJMC Professional Freedom and Responsibility Award for press freedom work, and the Dewey Community Service Award from SXSW. Named a 2018 Top 10 Educators to Watch by MediaShift, Dr. Ferrier has led hundreds of presentations on engaged journalism and digital technologies and developed curricula in digital media, media innovation and entrepreneurship, and online journalism and collaborated with international organizations like the United Nations, OSCE, Article 19, and other professional organizations to ensure global press freedoms.
Michelle Ferrier, Ph.D., is the founder of TrollBusters and currently serves as president of the International Association of Women in Radio & Television. She is the executive director of the Media Innovation Collaboratory and an internationally-recognized, award-winning technologist, journalist, and scholar in digital  journalism, technology, media innovation, diversity and entrepreneurship.
Her pioneering work has won international, national and professional acclaim including three silver 2022 Anthem Awards, the 2019 AEJMC Professional Freedom and Responsibility Award and the SXSW Dewey Community Service Award. Dr. Ferrier has collaborated with international organizations like the United Nations, OSCE, Article 19, and others  to train journalists.
---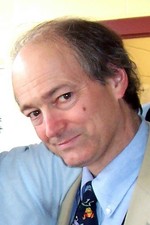 Bill Densmore, director
Bill Densmore,  a consultant and researcher on the future and sustainability of journalism, is  an expert on Internet information technologies and business models. He is a consulting fellow to the  Donald W. Reynolds Journalism Institute (RJI) at the Missouri School of Journalism.  He is author of the white paper, "From Paper to Persona."
Densmore also serves as director/editor of the Media Giraffe Project at the University of Massachusetts-Amherst, and the New England News Forum.He also serves on the boards of the New England Newspaper & Press Association and Shires Media Partnership, Inc.
In a career spanning news writing, journalism, publishing and entrepreneurship, Densmore has founded two technology companies.  Amherst, Mass.-based Clickshare Service Corp. provides user registration, authentication, content access control and transaction services to Internet web content sites and publishers.  CircLabs Inc. is a development-stage startup incubated as part of Densmore's Information Valet Project at RJI. It's testing service concepts for news personalization and customization, including the InfoValet Circulate Discovery Service.
The Media Giraffe Project, launched in March, 2005, is an ongoing effort to find and spotlight individuals making sustainable, innovative use of media (old and new) to foster participatory democracy and community. Densmore  holds a B.A. from the University of Massachusetts-Amherst in environmental policy and communications. A career journalist, Densmore has been an editor/writer for The Associated Press in Boston, Chicago and San Francisco and for trade publications in business, law,  insurance and information-technology in Boston, Chicago and New York.
---
Peggy Holman, co-founder  and treasurer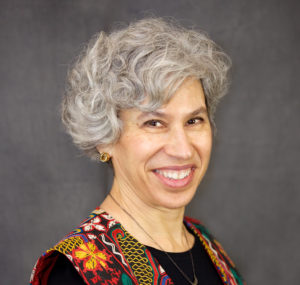 Seattle based author and consultant, Peggy Holman, has helped explore a nascent field of social technologies that engage "whole systems" of people from organizations and communities in creating their own future. She consults on strategies for enabling diverse groups to face complex issues by turning presentation into conversation and passivity into participation.  In the second edition of The Change Handbook, she joins with her co-authors to profile sixty-one change processes.  Her award-winning book, Engaging Emergence: Turning Upheaval into Opportunity, dives beneath these change methods to make visible deeper patterns, principles, and practices for change that can guide us through turbulent times.
Bringing her expertise in organization and community engagement, Holman joined three career journalists in founding Journalism That Matters to support the pioneers who are shaping the emerging news and information ecology.
---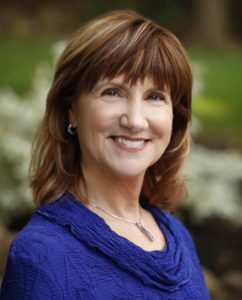 Karen Magnuson, secretary
Karen Magnuson is an innovative leader and seasoned editor currently serving as an executive in residence for the Saunders College of Business at the Rochester Institute of Technology.  She has spent 40 years working in journalism, most recently as executive editor of the Democrat and Chroniclein Rochester, NY, and state editor for the USA TODAY Network.
Magnuson joined the D&C in 1999 as managing editor and was promoted to executive editor a year later. In 2017, she took on the responsibility of supervising editors of USA TODAY Network newspapers in New York and Vermont. She left Jan. 2 through an early retirement program and is exploring options for a second career.
Under Magnuson's leadership, the D&C adopted a digital-first mindset and experimented with new approaches in community engagement.  She is a recipient of the national Robert G. McGruder Award for Diversity Leadership and continues to be an industry champion as co-chair of the Diversity Committee for the American Society of News Editors. She was elected to the board of ASNE in 2013.
Magnuson was also active for many years as a board member of Associated Press Media editors, an association of editors at AP member newspapers in the United States and Canada. She served as association president in 2007 and foundation board president in 2008.
She is a life-long learner who spent a few years taking night classes to earn a master's degree in innovation management from RIT.  She received the degree in 2012 and joined RIT's Management Department Advisory Board in 2017.  She is chair-elect. She's also a member of the board of trustees for Alma College in Michigan, where she earned her bachelor's degree.
Before she arrived in Rochester, her home since 1999, Magnuson toured the country serving as managing editor of the Wichita Eagle in Kansas, editor of the Valley Timesand Oxnard Press-Couriernewspapers in California, regional editor and educational services manager for the Daily Newsof Los Angeles, and bureau manager for United Press Internationalin Iowa, Illinois and Utah.
She lives in the Rochester suburb of Greece with her husband, Tod Myers, and their dog Treasure, a spoiled Shih Tzu too cute for words.
---
Lori Shontz, director
Lori Shontz is a journalism instructor at the School of Journalism and Communication at University of Oregon. She teaches reporting, writing and sports journalism, and she develops curriculum to help student journalists better engage with the communities they will cover.
She also is co-founder and co-director of Writing Central, a peer coaching center for communications writers, and faculty adviser for student chapters of the Society of Professional Journalists and the Association for Women in Sports Media. She runs a news bureau that covers track and field, and her students' work has appeared in 37 publications, including The Miami Herald, the Arizona Republic and Runner's World Online.
Her research interests include journalism education, writing instruction and the links between communities and journalism, with a focus on coverage of mass shootings.
She previously spent more than two decades in the newsroom, specializing in sports, women's issues and higher education for The Miami Herald, the St. Louis Post-Dispatch, the Pittsburgh Post-Gazette and The Penn Stater alumni magazine. She graduated Phi Beta Kappa from Penn State in 1991 with a B.A. in English writing and received an M.Ed. in adult education from Penn State in 2013.
---
---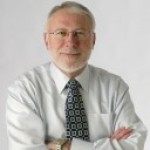 Mike Fancher, director emeritus
In 2008 Mike Fancher retired from The Seattle Times after 20 years as executive editor. During his tenure The Times won four Pulitzer Prizes and was a Pulitzer finalist 13 other times. A Seattle official is quoted as saying, "Under Mike, the paper was fearless about tackling subjects it thought were important to the community. There were a lot of people in the community who didn't like that. But, at the same time, the paper was gutsy, and fearless in admitting when it made a mistake."
Fancher devoted his 2008/2009 Donald W. Reynolds Journalism Institute Fellowship year to the question, "What is the Journalist's Creed for the 21st Century?" His research explored how shifting elements, such as the relationship between journalists and the public, affect the values and principles of journalists today and in the future.  Currently Fancher serves as an adviser to the Knight Commission and is a frequent speaker at industry, civic and academic gatherings. He is working on a book on the Journalist's Creed in the 21st Century.
Fancher was also the Reynolds Visiting Chair in the Ethics of Entrepreneurial and Innovative Journalism at the Donald W. Reynolds School of Journalism at the University of Nevada, Reno.
He is still in the process of retiring.
---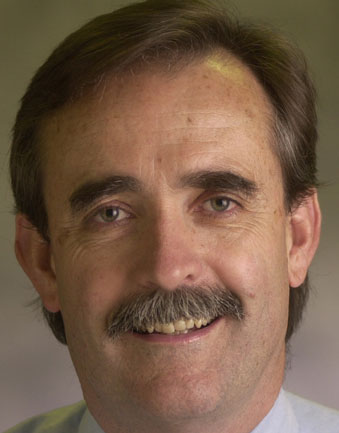 Chris Peck,  co-founder and director emeritus
Associate Director, The Pyramid Peak Foundation, Memphis, Tenn. Chris Peck is a former president of both the Associated Press Managing Editors and the American Society of Newspaper Editors and former editor of The Commercial Appeal in Memphis where he oversaw all news and opinion operations and directed a staff of approximately 180 reporters, editors and photographers. Peck came to Memphis in 2003 after serving for one year as the first Belo Distinguished Chair of Journalism at Southern Methodist University in Dallas. Before that, he was editor of The Spokesman-Review, in Spokane, Wash. Under his direction, The Spokesman-Review was cited by Columbia Journalism Review as one of the 25 best papers in the United States.
---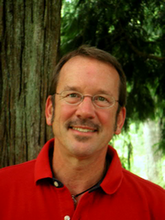 Stephen Silha, co-founder and director emeritus
Past president, Washington News Council, Seattle, Wash.  Stephen Silha is a freelance writer, communications consultant, facilitator, futurist, and filmmaker. A co-founder of Journalism That Matters, Stephen was a reporter for the Christian Science Monitor and The Minneapolis Star before becoming communications director for the Charles Stewart Mott Foundation. He co-convened the first symposium on The Media and Philanthropy at the Chicago Tribune, and worked on the research project on community communications called Good News/Good Deeds: Citizen Effectiveness in the Age of Electronic Democracy.
Silha has worked with youth to get their voices in the media, and to facilitate youth-adult dialogues on Vashon Island, near Seattle, where he lives. He is currently making his first film, Big Joy, a documentary about the power of art and poetry to change lives, using the life and work of filmmaker/poet James Broughton as a lens.
---
  In Memoriam

Cole Campbell, former editor of both the Norfolk (VA) Pilot, and the St. Louis Post-Dispatch, and dean of the Reynolds School of Journalism, University of Nevada, was essential in shaping Journalism that Matters.  Along with Chris Peck, Stephen Silha, and Peggy Holman, he crafted our original white paper proposing a national conversation on journalism that matters, naming five challenges facing journalists in every community:
The challenge of purpose
The challenge of audience
The challenge of craft
The challenge of limits
The challenge of joy
Cole died in an auto accident in January, 2007. We honor his contribution to the field of journalism and miss his wit and wisdom.