Welcome to the the Weekly Illumination, a JTM newsletter offering a quick look at the week in journalism with a focus on what's working in today's news ecology. In this week's Illumination we'll look back at 2013 and forward to the new year, we'll share some tips and job opportunities along the way.
Illuminations Hangout Series
JTM is launching a new series focusing on the work of our alum that will feature a weekly story alongside a Google Hangout beginning this Friday, January 10 at noon Pacific Time. Our first installment of the series will look at Oakland Local and their Hack the Hood initiative which teaches Oakland youth highly marketable digital skills. The accompanying Hangout will feature Susan Mernit, the Executive Director and Editor/Publisher of Oakland Local. Please join us to find out how this sustainable hyperlocal site has creatively approached numerous challenges in order to make things work for more than four years.
Tricks of the Trade
Looking back
With the door slamming shut on 2013, many sites and news organizations looked back on their accomplishments over the past year. Here are a few of our favorites:
Looking forward
The new year is symbolically a time for new beginnings and that metaphor is often embraced by companies looking to launch a new product or design. Kara Swisher and Walt Mossberg, who previously ran AllThingsD, launched ReCode with investment from NBCUniversal News Group and Windsor Media, and the New York Times plans to roll out its new design on Wednesday. It seems part of the motivation behind the new design is to incorporate native advertising; I don't think anyone a year ago imagined the New York Times would be about to begin running sponsored stories on its site.
Over at 10,000 words, Angela Washeck shares her vision for the ten things she'd like to see happen in the journalism industry during 2014. And in a similar vein, Jeff Jarvis shares his perspective on what's possible for TV news in the new year.
A brave new world
But underneath the cautiously rosy forecasts for the year ahead remain the stories that reveal how elements of our planet continue to resemble Huxley's dystopian vision. Not only in regards to the revelations unveiled by Edward Snowden but also at a more pedestrian level.
In Oregon, a student media advisor at OSU was reprimanded for filing a public records request in preparation for an exercise with her students and a newspaper in Tennessee ran a story about a phallic-shaped tree branch and then blurred out the branch in the accompanying photo.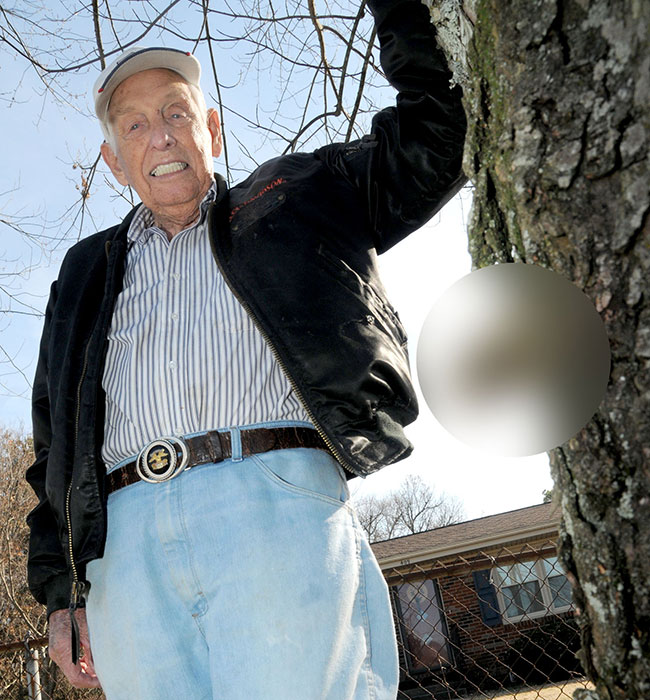 While it's legal for a private citizen to attach a camera to a remote control airplane, the same activity may be illegal for a news organization, reports Jeremy Barr for Poynter after the Spokesman-Review published a video one of their reporters shot with his own gear on his own time. Meanwhile the future journalism project is reporting that in Saudi Arabia posting on You Tube may soon require a state-issued license.
By now everyone knows how Justine Sacco, a PR professional, destroyed her career by posting a shockingly naive racist tweet before boarding a plane to Africa, but it turns out that JTM-alum David Cohn was the first person to respond to her on Twitter. In a recent post Cohn reflects on how he somehow became the initial voice in what became a social media mob.
Sometime recently the team at Conan O'Brien discovered that anchors across America were pulling from the same script and began assembling montage's that are both hilarious and unnerving. In the most recent example, reporters from across the country voice the same words over and over again: "It's okay; you can admit it if you bought an item or two or ten for yourself."
As Poynter reveals, that script actually originated with a syndication service called CNN Newsource. But the realization that this copy is being regurgitated without bothering to rewrite the material or check its facts is hardly comforting.
Odds & ends and odd ends
Jobs of the week
JTM is looking for freelancers to write about successful journalism initiatives and is paying up to $250 per story.
Did you produce a notable work of investigative reporting this year? If so be sure to enter IRE's annual contest.
CSU Los Angeles has an opening for a tenure-track assistant professor of journalism.
The University of Miami is looking for a visiting professor to work with students on documentary projects aimed at increasing the visibility of the problems facing members of Europe's Roma communities.
Seattle's Neighborhood House is hiring a communications coordinator. 
Syracuse University is looking to hire a tenure-track assistant professor of journalism with broadcast and digital journalism experience.
The Freelancers Union is seeking a senior writer.
UrbanDaddy is hiring a freelance writer to review bars and restaurants in Charlotte, North Carolina.