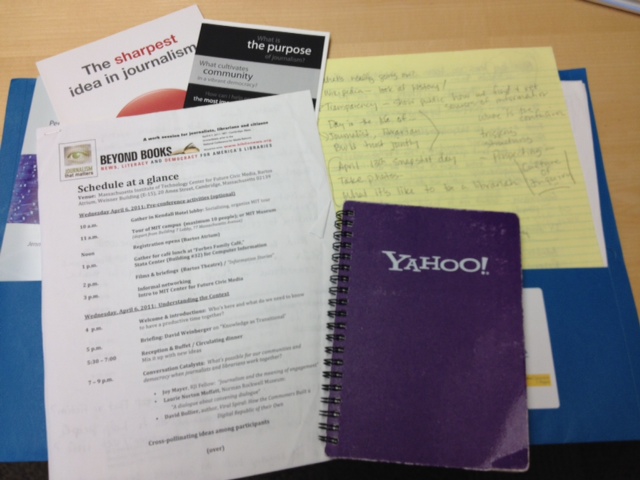 Today marks the sixth anniversary of my first Journalism That Matters "unconference," a four-day mashup of journalists, technologists and venture capitalists held at Yahoo! headquarters in Sunnyvale, Calif.
At the time, I had recently walked away from a job as an established newspaper reporter to nurture a public media startup, American Public Media's Public Insight Network (PIN). The NewsTools 2008 gathering introduced me to a spirited community of entrepreneurs, many in their own states of transition, all working to fuel a "do more with more" ecology for news.
Since that time, this community — our community — has enriched me professionally and personally. Every JTM event I've attended (and there have been many) taught me something new, expanded my network and helped me grow in my role. I've served on advisory boards, forged meaningful collaborations, expanded PIN's sphere of influence, and made wonderful friends — all through my association with JTM. A few months ago, I was thrilled to be invited to join the JTM board of directors.
It's about time I said thank you.
That's why today, I made a $250 donation to JTM. It's long overdue support for an organization that has long supported me and, more importantly, the future of journalism.
If you, too, have benefited from JTM, I hope you will consider making a similar investment. It's super easy to do from the JTM website.
I still have the purple Yahoo! notebook from the Sunnyvale confab. It's filled with names, and notes on topics like disintermediated journalism, diversifying your sources, bridging the digital divide, and the Creator Economy.
It's an artifact, but it's also evidence our work is unfinished.