It's been almost 15 years since Oh Yeon Ho, the founder of Korea's OhMyNews declared, "Every citizen is a reporter." But every reporter is also a citizen as well.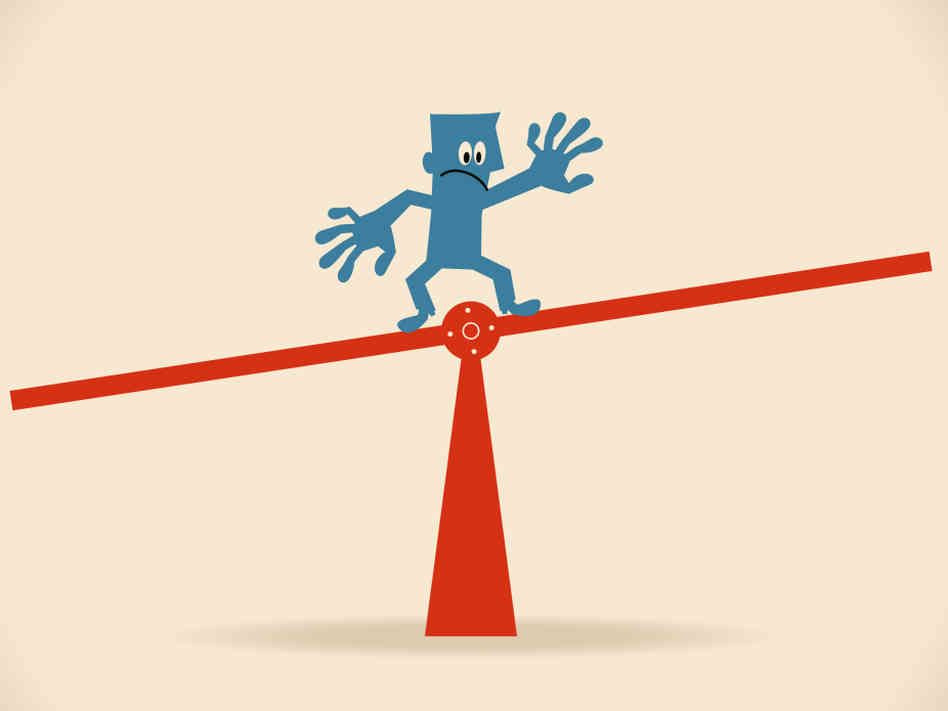 While citizen journalists are allowed to freely to engage with the world around them, professional journalists are often barred by their employer from participating in certain civic activities in order to prevent the appearance of bias. But even the New York Times 50 pages of ethical guidelines can't address every ethical quandary.
Many people see transparency as the antidote to an unyielding battle to exterminate bias — both real and perceived — from reporting, but when should a reporter disclose his or her personal interest? And when can transparency get in the way of telling the story.
James Tully is a reporter and sports anchor for a CBS affiliate in Harrisburg, Pennsylvania. Last month Tully filed a report about e-cigarettes, an alternative way for people to ingest nicotine without exposing themselves to the carcinogens associated with burning tobacco. Also known as personal vaporizers, the devices use electricity to heat up a coil that vaporizes a liquid that is essentially the same thing used in fog machines, only smaller and laced with flavoring and nicotine.
Tully first reported on e-cigarettes in 2011 while working at a Fox affiliate in Tulsa, Oklahoma. At the time, Tully had a girlfriend who was an opera singer and didn't like his tobacco habit.
"Girlfriends don't like cigarettes," Tully told me in a phone interview. "You understand how stressful things can be with deadlines. … Outside of the restaurant industry, I don't know any other industry where people smoke this much."
After his story aired on TV, Tully received an e-mail from someone in the e-cigarette business who offered to show him a bit more about the burgeoning industry. The man offered Tully a deal on the accouterments he'd need to get started and the reporter decided to give it a try.
"That was enough of an incentive," said Tully. "Two-and-a-half — three — years later, I'm still using them because they are effective."
With e-cigarettes now surging in popularity and governments at all levels exploring how the products should be regulated, Tully decided to pitch a story for his current station in Pennsylvania.
In his previous story at his old station — when Tully first discovered e-cigarettes — he didn't disclose that he was a smoker, and he decided not to disclose that he uses e-cigs in his new story after discussing the issue with his producers.
"How important is it that I'm an e-cigarette user in this particular situation?" said Tully. "At which point do I need to make it about myself, if my research is accurate and I'm presenting both sides of the story. … There really wasn't a situation where I felt that would've fit anyway."
Tully has a point. Would his audience trust his reporting if he told them that he used to smoke cigarettes but now relies on vapor to get his nicotine fix, or would viewers second-guess his experts and suspect that Tully cherry-picked quotes to support his angle?
The Ethics AdviceLine for Journalists is a service provided by The Chicago Headline Club, an SPJ regional chapter, that's available to any working journalist . I decided to ask the advice line if — in their professional opinion — Tully should have been more transparent in his reporting.
"That's a huge conflict of interest," said Lee Anne Peck, a professor who teaches journalism ethics at the University of Northern Colorado. Peck is one of four people who respond to the requests. The group is now building a Web site to publish advice culled from the hundreds of calls it has received since launching in 2001. "At first I thought, he should definitely disclose that very basic fact, but then I thought it's almost like a free advertisement. … So what i came up with is that he should not have reported the story at all."
Peck said that she didn't think a smoker would need to disclose their cigarette usage while reporting on e-cigarettes, but someone who is actually using the product should hand the story off to a colleague.
"Which reporter would you rather have doing the story? Me or the person who was just handed the story from the assignment desk at 9 o'clock in the morning," said Tully. "With this situation, me being an e-cigarette user helped me to understand it, helped me to have my facts straight."
Peck disagreed.
"If he knows all this, why couldn't he share that information with another reporter?" she said. "He should not have done the story, he's too close it."
In an almost inverse scenario, Michael Siegel a professor in the Department of Community Health Sciences at the Boston University School of Public Health and a well-known e-cigarette advocate, has accused a fellow professor of failing to disclose his financial ties to "Big Pharma" in a New York Times op/ed,  which Siegel says is a conflict of interest.  Both professors contributed essays for a "Room for Debate" editorial feature on whether "electronic cigarettes [are] really helping smokers quit or prolonging nicotine addiction."
Siegel said that Andrew A. Strasser, an associate professor in the department of psychiatry at the University of Pennsylvania's Perelman School of Medicine, and Harold P. Wimmer, the national president and CEO of the American Lung Association denied readers the full story:
It turns out that the author of the commentary has received funding from a company which manufactures a competitive product to electronic cigarettes. Specifically, he has received research funding from Pfizer, the manufacturer of Chantix, a smoking cessation drug that stands to lose substantial sales if electronic cigarettes become increasingly popular. Therefore, this is a significant financial conflict of interest and I think it ought to have been disclosed in the article.

This is not the only commentary which failed to disclose a significant financial conflict of interest. The American Lung Association offered a commentary which urged smokers not to use electronic cigarettes to quit smoking. This is a devastating recommendation that, if followed, will result in increased smoking, disease, and death as thousands of smokers who would otherwise have quit smoking using e-cigarettes will instead continue smoking.

But the larger problem with the commentary is that it fails to disclose a significant financial conflict of interest: the American Lung Association has received millions of dollars of support from Big Pharma; specifically, from Pfizer.
It's hard to say if the money from Pfizer changed either man's perspective on e-cigarettes, or even if the disclosure of this information would have swayed readers opinions. But the accusation itself can be a powerful tool, whether or not someone has actually been unduly influenced.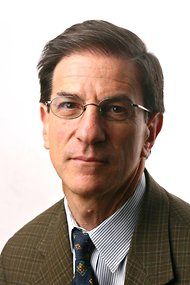 In 2010, news broke that the son of New York Times Jerusalem bureau chief Ethan Bronner had joined the Israeli army. Although the decisions of Bronner's adult son are separate from those of his father, readers sent hundreds of emails to Public Editor Clark Hoyt calling on Bronner to leave his post.
"Ethan has proved himself to be the most scrupulous of reporters," said former Executive Editor Bill Keller at the time. "[We] see no reason to change his status as bureau chief."
Hoyt agreed with Keller that Bronner's reporting was superb, but concluded that the bureau chief should take a new position while his son is serving with the Israeli army. Ironically, Bronner took a stateside job with the Times sometime after his son left the army and moved to the US to attend college.
If every article Bronner wrote from the Middle East included a disclaimer that his son was serving in the Israeli army, then the validity of every article would have been called into question. While it's certain that his son's status shaped his reporting in some way, it's unfair to assume that its impact would be more profound than that of any bias his replacement may happen to possess.
Transparency is important, but so is clarity, and news stories should generally not focus on the person telling the story. When Patch first launched, editors of each site uploaded lengthy bios that included their political and religious beliefs as well as their opinions about local hot-button issues. The company has since abandoned this approach.
Do you know of any publications that have an innovative or effective approach to transparency and disclosure? 
Should Tully have found someone else to report the e-cigarette story?
Does the New York Times have a responsibility to point out the conflict-of-interest alleged by Siegel?
What are some ethical dilemmas you've experienced and how did you resolve them?