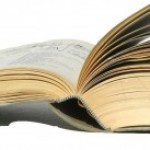 Jacob Caggiano has just completed a video of Journalism That Matters Beyond Books at MIT.
Check it out!
Beyond Books – What's possible when librarians and journalists meet? from Jacob Caggiano on Vimeo.
THE CHALLENGE
For three centuries, in American towns large and small, two institutions have uniquely marked a commitment to participatory democracy, learning and open inquiry — our libraries and our free press. Today, as their tools change, their common missions of civic engagement and information transparency converge. Economic and technology changes suggest an opportunity for collaboration among these two historic community information centers — one largely public, one largely private. How?
Featuring community pilot projects such as:
The Public Insight Network
AllPrinceton.com
The Investigative Dashboard
MuckRock.com
CU-citizenaccess.org
More examples and information at http://biblionews.org