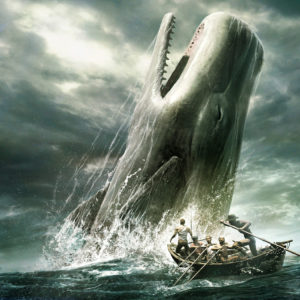 Cheezburger Network CEO Ben Huh is advancing some ideas he broached in a recent appearance in Seattle. In a new blog post, Huh addresses the question, "Why are  we still consuming news like it's 1899?"
Huh's overall assessment is blunt: the experience of consuming news sucks.
Even though it's been more than 15 years since the Internet became a news destination, journalists and editors are still trapped in the print and TV world of message delivery.

The traditional methods of news-writing, such as the reverse pyramid, the various "editions" of news pose big limitation on how news is reported and consumed. Unfortunately, internet-based changes such as reverse-chronological blogging of news, inability to archive yesterday's news, poor commenting quality, live-blogging, and others have made news consumption an even more frustrating experience.
Huh got some push back when he spoke about these concerns to #NewsNext, a collaboration of the Seattle chapters of the Online News Association (ONA) and Society of Professional Journalists (SPJ) on May 16. After proclaiming that it was no longer the job of the journalist to tell people what's true or not, Jacob Caggiano, who covered the event for the Seattle Journalism Commons, reported there was "the inevitable debate about broccoli versus ice cream."
Caggiano wrote that, "One person raised her hand and said 'if you give people what they want, you'll end up with cute kittens and sensational stories about Obama being a Muslim' to which Huh quickly replied 'but when you don't give them what they want it doesn't make a difference.'"
Huh's blog post makes clear that he is giving serious thought to re-thinking the process and presentation of news online. And, he's starting by tackling the most basic challenge, breaking news.
What I'm proposing to build isn't going to solve all presentation problems for all types of news. I am interested in tackling the most exciting part of journalism: the Big Breaking News. If you've ever been a journalist, you know the exact feeling of a big news hunt. This is the Moby Dick of news, the big game that turns you into Ahab.
The difficulty of this challenge can be seen in the fact that no Pulitzer Prize was awarded this year in the Breaking News Reporting category — a first in Pulitzer history. Not coincidentally, it was also the first year in which Pulitzer rules were changed to "state explicitly that entries may use any available journalistic tool, including text reporting, videos, databases, multimedia or interactive presentations or any combination of those formats."
Huh dubs his undertaking The Moby Dick Project and invites people to offer their ideas. Perhaps a good place to start is close to home. The Seattle Times won the Pulitzer for breaking news the previous year for coverage of four police officers killed in Lakewood, Washington. It's coverage included a variety of digital tools that enhanced some truly remarkable street reporting.
Seattle is blessed with many world-class journalists in traditional and emerging media. It also has an abundance of tech entrepreneurs and social media wunderkinds. With the right collaborative spirit, it could be an ideal testing ground for Huh's project.