Thanks to support from The Patterson Foundation, the Seattle Journalism Commons, in partnership with Lisa Skube — creator of the Journalism Accelerator, ran a 6-month experiment in supporting the people in the Puget Sound region's emergning news and information network.  The executive overview is below.  The full report is attached: SJC Final Project Report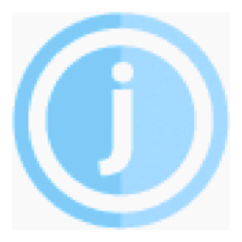 ***********
EXECUTIVE OVERVIEW
The intent of the project was to cultivate a robust, collaborative regional network of people in the news and information community by sharing resources, learning from one another, and documenting area activities – doing journalism on journalism.
What did we do?
We reached out to understand what the local journalism community wanted.   They told us that they would like:
The means to connect in person and online
An online space to share resources and learn from each other
A simple means to know what's happening in the area – a shared calendar and reporting on activities
We organized to meet these needs and took action.  We brought people together face-to-face and online, curated a calendar, and did "journalism on journalism".  For example, we have original coverage of local journalism activities not found elsewhere: https://journalismthatmatters.org/seattlejournalismcommons/category/events-2/.
We reflected on the experience and made plans for our next steps (see "What's next" below).
One team member analyzed the online information flow among food organizations in the Puget Sound region.
How did it go?
We took a nebulous concept – a "journalism commons" and gave it form.  We drew people in, formed a great working team, and found wonderful partners – notably Lisa Skube and the Journalism Accelerator.  Our biggest obstacle was technology. The site wasn't as user friendly as we hoped and our technical support person took a full time job just as we were getting started.
What did we learn?
Fertile soil makes for healthy growth.
Partners help!
A trusted agent on the team provides access.
Diversity is a good thing.
Face to face matters.
Technical expertise is a precious and essential resource.
Dedicate adequate time.
Keep evolving.
What's next?
We're reaching out to the leaders of the local chapters of:
Society for Professional Journalists
Asian American Journalism Association,
Online News Association, and
Hacks and Hackers
We believe that we share goals and expect that partners can help with technology, infrastructure, and funding support.
We are investigating an alternative technology route: integrating tools people already use, such as Google Groups and Twitter, into the site.
The mapping of the food network may inform another initiative of Journalism That Matters: identifying and addressing "media deserts" – areas of limited news coverage.
How does our work connect with others in the field?
Given a healthy local news and information ecosystem is essential to a healthy community, this project has helped to shed light on how to foster a spirit of collaboration among people of the local news and information ecosystem. 
What's our advice to others?
Get clear about who your community is and what they need
Focus on delivering on a few pivotal needs
Seek partners that, together, bring expertise, adequate time, funding, infrastructure, and access to key people in the community
Keep experimenting and adjusting as you learn